I'm not going to lie in this post: I'm fairly certain I'm still not caught up on sleep and adrenaline from this year's Nonprofit Starter Pack East Coast Developer Sprint. We took our traveling caravan of tech-nerdom on the road this time, moving from our NYC-based sprint last December to DC this year. We occupied the offices of Ashoka in Rosslyn, VA, just across the Potomac River. A huge thank you to our gracious hosts as we gobbled up bandwidth and caffeine at a frightening pace. Great organization, great people, great place to be.
This year's participants brought some serious skills to the table, with serious results. The incredibly talented crew consisted of (in alphabetical order):
Marc Baizman, MCG Training
Tim Forbes, Picnet
Ehren Foss, Cloudfixer
Ryan Ozimek, Picnet
Albert Pulido, Opportunities for a Better Tomorrow
Gorav Seth, Ashoka
Patrick Yurgosky, Yurgosky Consulting
From the Salesforce Foundation stables we added the great Nick Bailey, and the venerable newcomer, Evan Callahan.
Things kicked off early (for tech people, so late AM for everybody else…) Monday morning at the Ashoka offices. We started off with brief introductions, which consisted of name, workplace, and the most entertaining Apex/Salesforce bug you've encountered. Needless to say, there were some really fun ones on that list. After a 30 minute presentation by yours truly, we pulled up a project list and teams self-coalesced around issues and projects they were interested in working on. By 1pm Monday afternoon, we were sprinting away, here are some of the projects and results…
Question: How many reports and dashboards does the NPSP come with out of the box?
Answer: 3 packaged, 2 from Trialforce, for a grand total of 5.
That's all about to change as a team of gurus went to town on building out a massive number new ones for the community. There's something for everybody here:
Donor Management Reports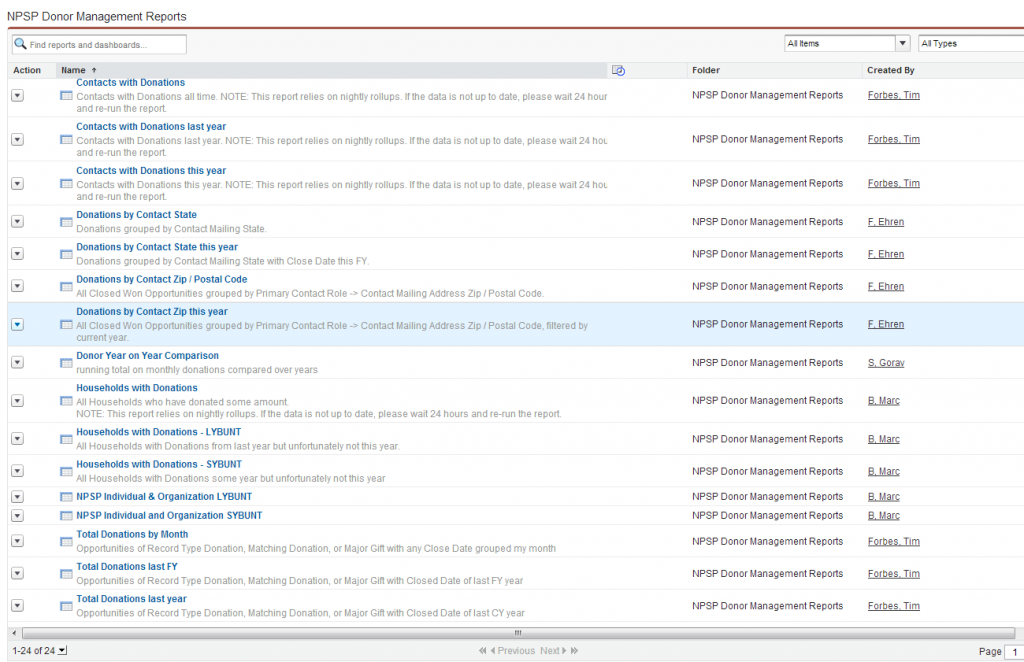 Grants Management Reports



Membership Reports



Donor Metrics Dashboards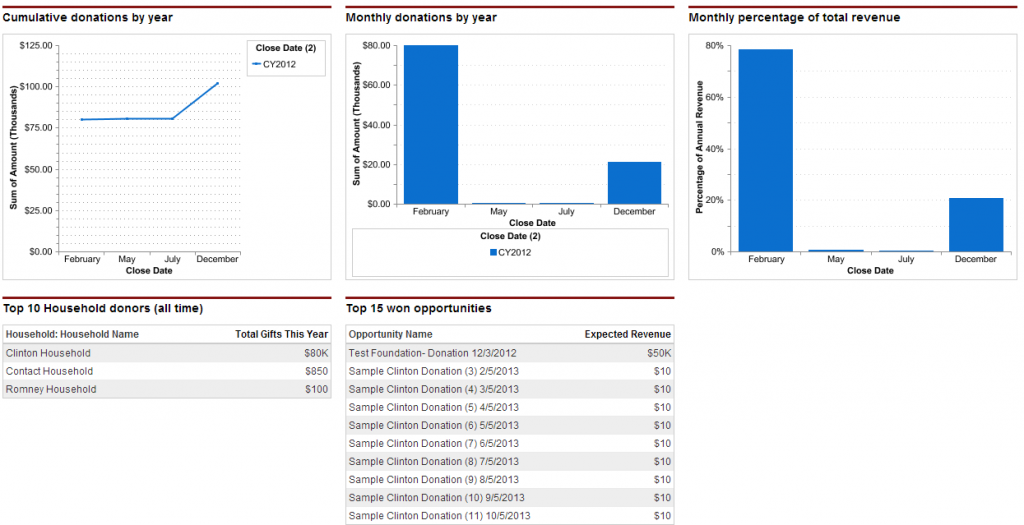 Campaign Metrics Dashboards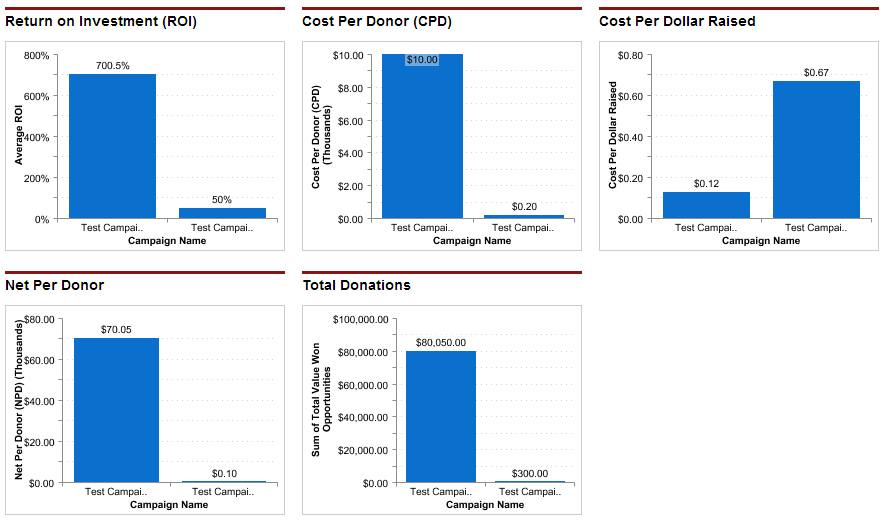 And a whole bunch more as well. Really exciting stuff, expect to see these soon in a trial signup near you!
Onboarding & Project Participation
Quite a bit of planning and conversation this sprint went into ways to lowering the barriers of entry for participating in an open source project like the NPSP. We worked through various ways users may be able to do things like share their favorite reports (without the data of course!) and workflow rules in the future. Quite a bit of discussion went into how to model a successful ecosystem, and what more we can be doing at the Foundation to help facilitate that. The NPSP is ultimately driven by the participants in the final product. The more participants we have, the healthier the NPSP will be. Expect to hear more about this in the coming months.
There was also some great work done on simplifying sample data generation, and then removal once you're ready to replace it with your own. An international-izable interface was created to allow a user to one-click generate sample data, and one click remove it once they're done assessing their Starter Pack instance. We hope to have that available soon as well.
Ever want to build an integration with the NPSP? With over 5500 organizations actively using it, there's a growing community of apps, payment processors, fundraising platforms and more that are integrating with the Starter Pack. However, the Starter Pack is not an easy application for a developer to work with without understanding some internal machinations. We intend to change that.
A group began the process of building an NPSP-API that will make it easy for 3rd-parties to integrate without having to be NPSP experts themselves. This project is still in the early stages, but some great progress was made at the sprint, and input and comment is welcome from the community on what would make it simple to understand and use.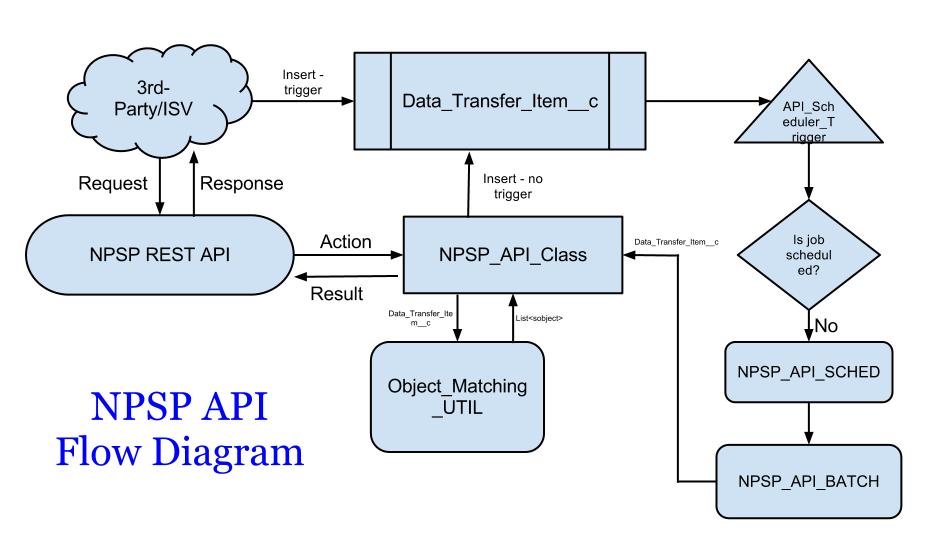 All-in-all, this was an incredible sprint. Good times, good food, good code, good people, even a cocktail or two (or three), were had. We're already looking forward to what the next year will bring sprint-wise, expect us to try some new things and change-up the script a little bit, maybe even find a way for folks all over the country to contribute without having to be there in-person. Keep an eye out for new NPSP content soon based on the work done at these sprints, the future has never been brighter for the app and for the community.